PTFA fashion show 12th October 2017 - a great success.
Thank you to everyone who supported this event.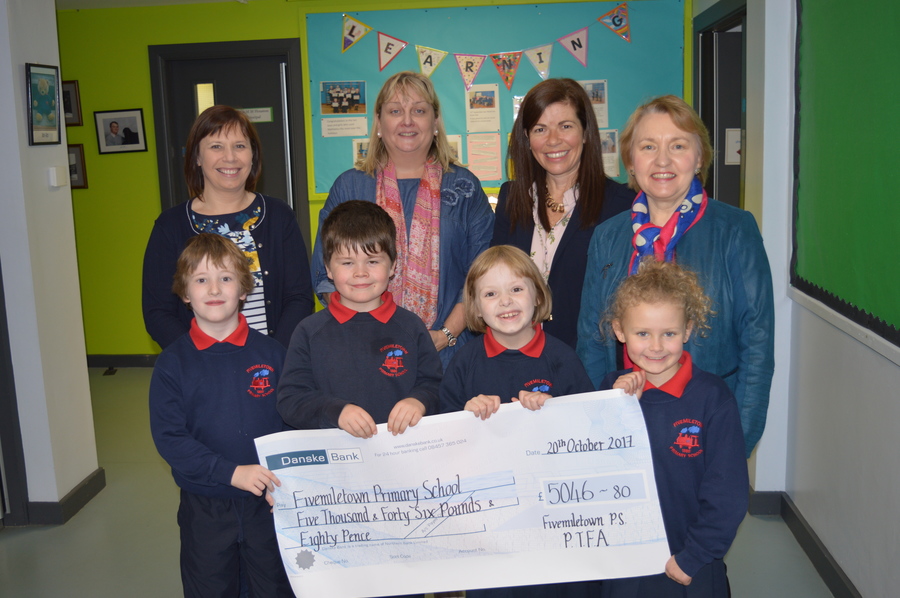 2016/17 was a very successful year for the P.T.F.A.
Let's work together to make 2017/18 even better.
Parent Teacher and Friends' Association
Chairperson: Mrs T Trimble
Secretary: Miss E Rodia
Treasurer: Mrs F Williamson.
Fivemiletown is fortunate to have the support of parents and the wider community. The active P.T.A. makes a great contribution to the life of the school through fund raising, organising memorable activities for children and families and through volunteering to help on school trips and at events.
Over the last number of years the P.T.A. has made it possible for the school to purchase interactive white boards, literacy and numeracy resources and outdoor play equipment. The P.T.A. has also enabled whole school pantomime trips and supported sports teams, choirs and instrumentalists by meeting transport costs.
Contact any staff member for more information on how to contact P.T.A. office bearers and how to become an active member of the P.T.A.
Remember, you decide now active you become. You can support by coming to organised events, helping to set up prior to events, tidying up after events, contributing resources or expertise. It is surprising how many different ways there are to support the school.
Do you have a skill or a knowledge you can share with the children in school?
Would the children benefit from listening to you talking about your work or a hobby?
Contact the school office or any staff member.